Date/Time
Date(s) - Apr 20, 2017
11:00 am - 1:00 pm
Location
Orlando Airport Marriott Lakeside
Categories No Categories
How long could your business run without you? Would it continue to grow?
These are questions that many business owners fail to ask themselves until it is too late. Creating a business that doesn't fully depend on its owner should be a goal of most business owners, not only because it makes the business more valuable, but because it gives its owner a life.
WHAT IS THIS TRAINING ABOUT?
If you're like most business owners, you started a business because you thought it would give you more control over your life and your family's future—it would give you freedom to do what you want, when you wanted and make the money you always dreamed of, all the while building a legacy for your family. Unfortunately, most owners find themselves working harder than ever before and have less time than they could have ever imagined. Without them, their business—no matter how profitable- cannot survive and is essentially worthless. REGISTER NOW!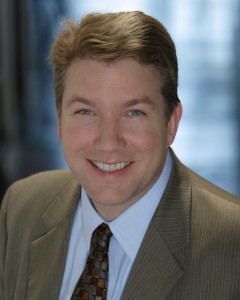 Jim Roman is a Speaker, Trainer and Consultant who specializes in accelerating the growth of businesses and organizations while still preserving time for themselves, their families and their community.
Raised in his parent's restaurant and seeing his Dad pass away at 62, he saw how his parents never had the time to enjoy life. He is now determined to show business owners how to achieve their goals without letting their businesses run their lives.
Jim has worked with thousands of organizations to figure out what is holding them back from going to the NEXT level. His inspiring and direct approach to building a better business has provided extreme value for his clients.
Jim has built and sold several successful businesses including the Business Network International (BNI) Central Virginia Franchise, which he quickly built to over 1,600 members in less than six years.
One thing you may not know about Jim is that he used to work on weapons systems on B-52's and F-15' s while serving in the United States Air Force.
WHEN
Thursday, April 20, 2017
WHERE
Orlando Airport Marriott Lakeside
7499 Augusta National Drive
Orlando, FL  32822
TIME
11:00am – 1:00pm
FEES
NARPM MEMBER:  $35
NON-MEMBER/GUEST:  $70
PLATINUM & GOLD AFFILIATES:  FREE to Reserve a Table
SILVER:  $100 to Reserve a Table
CONTACT
Dawn Ostovich
Dawn@amgrents.com